Tools! One of the first big breaks in humanity. It allowed us to separate ourselves from the other animals. The use of sticks and stones to build and create was a giant leap towards civilization.
As humans do, we developed the use of these tools to assist us through thousands of years of rapid growth in humanity. Tools such as corded drills and nail guns have allowed the creation of extraordinary wonders, of housing, of technological growth. They've allowed the creation of extraordinary wonders, of housing, of technological growth. If you think back even a hundred years ago, the idea of using a torque tool at all would be almost unimaginable.
This is why I think it's in our DNA to build and create. I truly think that everybody should give working with tools a try, whatever it is you are making.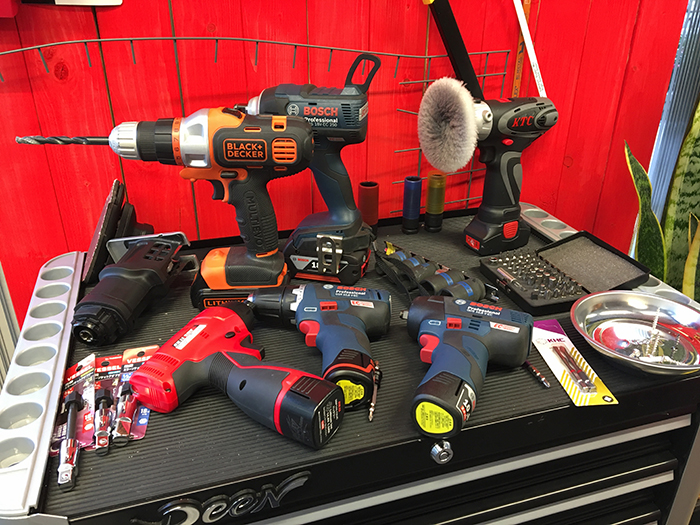 But I didn't always have this way of thinking. It wasn't too long ago that I thought DIY projects were only for 30+-year-old dads. That was of course until I was tasked with my own choice; of choosing between spending hundreds on hiring a handyman, or buckling down and learning how to repair my floorboards on my own.
It's a little scary no doubt, to embark on a home renovation task when you have no idea what you're doing. It's essential that you act safely, and you know what you're doing.
But that doesn't mean you can't do something just because you don't know what you're doing.
Learning is a part of the process. Thanks to the growth in websites like Youtube, it's possible to learn almost anything online. I thank this platform for teaching me the very basics of DIY, it inspired me to learn more and really get into creating my own things.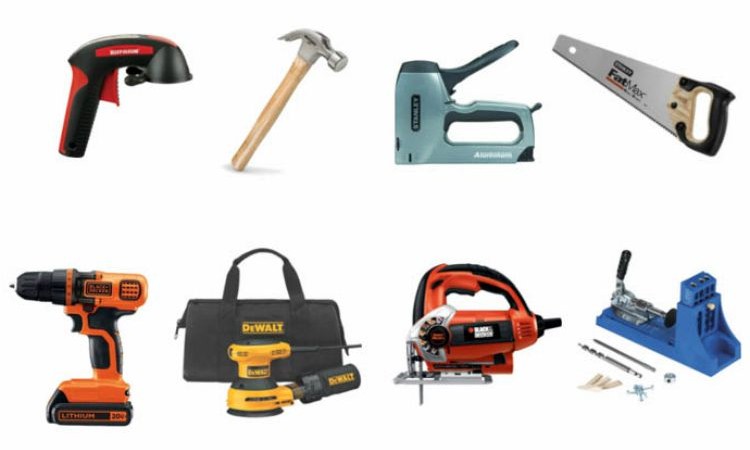 First off, safety is essential. If you're lucky enough to know somebody who is handy, get some advice. It's crucial that you know how to keep yourself safe when taking on any tasks. Work with the right safety equipment and take the proper precautions to ensure you're up to the job. If you don't know anybody who can give you advice, I've found that people at the hardware store are really helpful with this. If all else fails, look it up online! Just make sure you're getting your advice from trusted sources.
Once you've done this you should find and purchase the tools you need for your specific task. The power tools you require will be different for each job. However, these are tools that can be used again and again, for multiple tasks. Their extremely useful around the home and you'll never regret getting them in your arsenal.
Here Are Four Power Tools That Every DIY Beginner Needs
Power Saw
This piece of equipment saves lives. It makes cutting materials to whatever shape you require SO much easier. Without a doubt, if you're only purchasing one machine this needs to be it.
With these, you need to make sure you work safely. They can cause some serious injuries. Learn about the tool, know how to protect yourself and always work with the right safety equipment. A power saw makes DIY a lot easier. Trust me.
Nail Gun
A nail gun makes putting together furniture and installing wall-hanging items extremely easy. They're relatively cheap as well. It's a great investment if you're often doing simple tasks around the home. They allow you to simply, quickly and cleanly install nails wherever you'd like.
Electric Sanders
Sanders are one of the most versatile tools out there. You need to sand a lot of surfaces in DIY activities. Whether you're painting, varnishing or just need a good smooth surface, this tool will help you achieve that quickly. Sanders are easy to use, relatively safe and fantastic for a wide range of tasks.
Power Drill
Power drills are extremely useful. They're also easy to use and can be used in a huge range of tasks. Power tools allow you to drill holes, install nails and they're portable too! If you invest in a good quality power drill it will last you a very long time.
At the end of the day, it's important to not bite off more than you can chew with DIY. This process shouldn't stress you out too much, and you should never put yourself at risk of harm. It's a fun process once you're capable and it's a great way of saving a heap of cash.
DIY is all about expressing yourself. Being able to fix up things around your own home without relying on anyone else is empowering. It doesn't matter how old you are, what gender you are or where you live, DIY can be a fantastic hobby.
Be smart about purchasing power tools to help you with the task. Don't spend too much, but don't go the cheap route either. Generally, you will pay for quality. Luckily there's a lot of advice out there online if you look for it. Be safe, and have fun with your renovations.