The world is facing an economic crunch that is being felt by almost everyone at all the levels. As a result, there are no resources to be wasted and you probably need to find a way of sealing all the avenues that are resulting to a waste of resources. The air compressor is one important accessory that you probably have or are planning to acquire one. Wise decisions during handling of this product will result to great savings or wastage of resources. If you follow the tips and tricks below, you will be able to save up to 50% of the money you have been wasting on the tool. Saving energy and by extension the operation costs of an air compressor is something quite easy and everyone can do this. This can be done by:
Regular maintenance of the air compressor system

Proper selection of an air compressor for your needs

Optimization of the air distribution system's size

Control of air quality
Simple Changes that will Save You Thousands of Dollars
When not in use, always remember to turn off the compressed air equipment. A lot of energy is used by the equipment and if on, this energy will be going to waste

Reduction of the air pressure the recommended minimum level on a particular job is important. Too much pressure on a job that requires low or moderate pressure leads to wastage that when accumulated becomes incredibly high.

Preventing any unnecessary use of compressed air on cleaning or drying. Only use compressed air where it is practically effective.

Educating your staff to be on the lookout for any form of waste or leaks. They are to immediately report this so that appropriate measures are taken to correct the mess.

The hot air which is ducted from the compressor intake region may be used for water or space heating. This saves you the cost of having to spend resource in double heating.
Low Cost Improvements
It is important to do a regular checkout for leaks in the drains, flexible hoses, lubricator units, filter, valve, joints and piping. For instance, for an air compressor system working at 700kPa, a total of US $ 3,400 is wasted per year by a very small leakage hole measuring 6.4mm.

Automatic timers need to be installed in these machines to ensure that they go off whenever they are not in use.

Consult your air compressor's manufacturer's user manual to ensure that you service this equipment as recommended. Lack of regular service tends to lead to higher operation costs

If hot airs are drawn into the system, the running costs may end up being considerably increased. To avoid these high operation costs, ensure that you reduce the air temperatures of the air being drawn in.

The use of cooler air results to up to 6% of energy saving. The running costs saved by this will be directly proportional to the energy being saved. Cool the air outside the compressor room and save much.

The air distribution distances need to be shortened. Alternatively, consider moving the air compressor closer to the place where the compressed air needs to be used.

The belt drives should regularly be checked out for tension in case you have the belt driven compressors. This is because incorrect tension has been found to cause excessive stresses on the motor bearings and air compressors thus leading to energy losses. As a rule of the thumb, any loss of energy results to increased cost of running a project with the tool. Save costs by ensuring your compressor belts are fixed to operate with the required tension.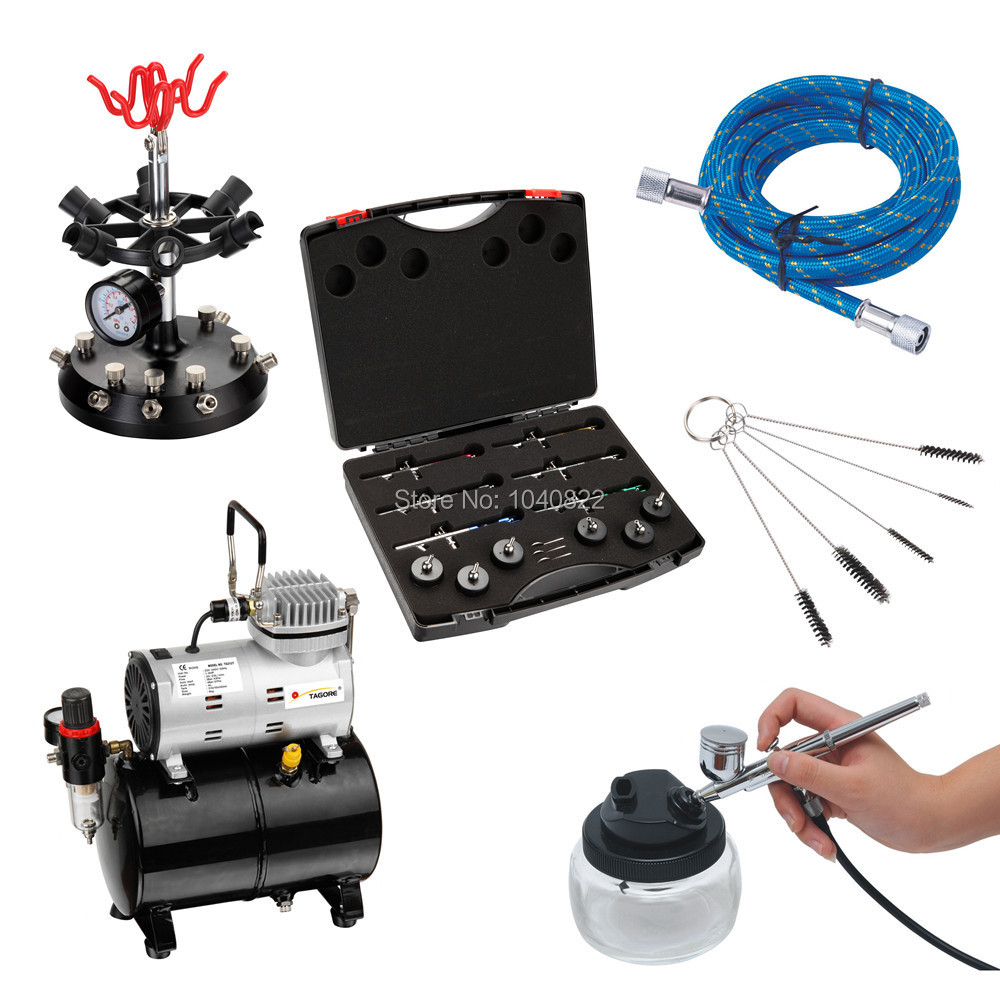 Purchase Wisely
Select an air compressor which comes with a size that will efficiently run when it's having a full load.

Ensure that you go for that compressor that will match and suit your needs. Never install larger compressors simply because you want to fit some of your future demands. It is normally much more efficient and economical to purchase another additional appropriate sized compressor when need be than to do a forecast buying.

Considering energy efficient accessories such as the dryers, high efficiency filters or choosing a compressor having variable outputs will save you much.

Appropriate sized air receivers that will act as buffers between the output and the demand needs to be chosen.

Request for an audit conduction of the compressed air or power cost calculation.
Saving money when it comes to air compressors neither begins after the purchase of the product nor ends just aft the purchase. It is a complete cycle that begins from the time you are looking for a compressor to buy and continues to the times of operation as mentioned above.