Do you want to open a mechanic shop? It is a major decision and a huge personal investment. Unless it is a repurposed private garage with minimal equipment, it will likely involve a full-time commitment as well as a very great deal of money. If the garage is a regular service garage that offers most common services, it will mean that the mechanic spends the whole day waiting for business. Otherwise, will have to offer a specialty service. Picking your risk is the Essential Factor for Opening a Mechanic Shop.
Evaluating Essential Tools:
Depending on the laws of an area, an amateur can work on a car without a certification and can even collect a fee. The liability falls on the driver who must feel confident in the skills of the repair person. This decentralized approach to an industry is good for a part time mechanic using basic tools, but it is a liability to the person operating the car. If the law does hold the mechanic liable, then paying for an accident can be enough to shut down a business.
That said, startup costs for an amateur who finds a way to operate part time can run the gauntlet. Some people use a simple roller jack and car stands to elevate the vehicle just because these are a cheap and working solution. Other people use the older solution of running a car over a ramp with a pit. Basic tools such as an adjustable wrench can do many jobs but at a slower pace. Hand tools are used even by professional mechanics, but they do it faster because they have experience and are just handier.
What Does It Cost to Open a Mechanic Shop?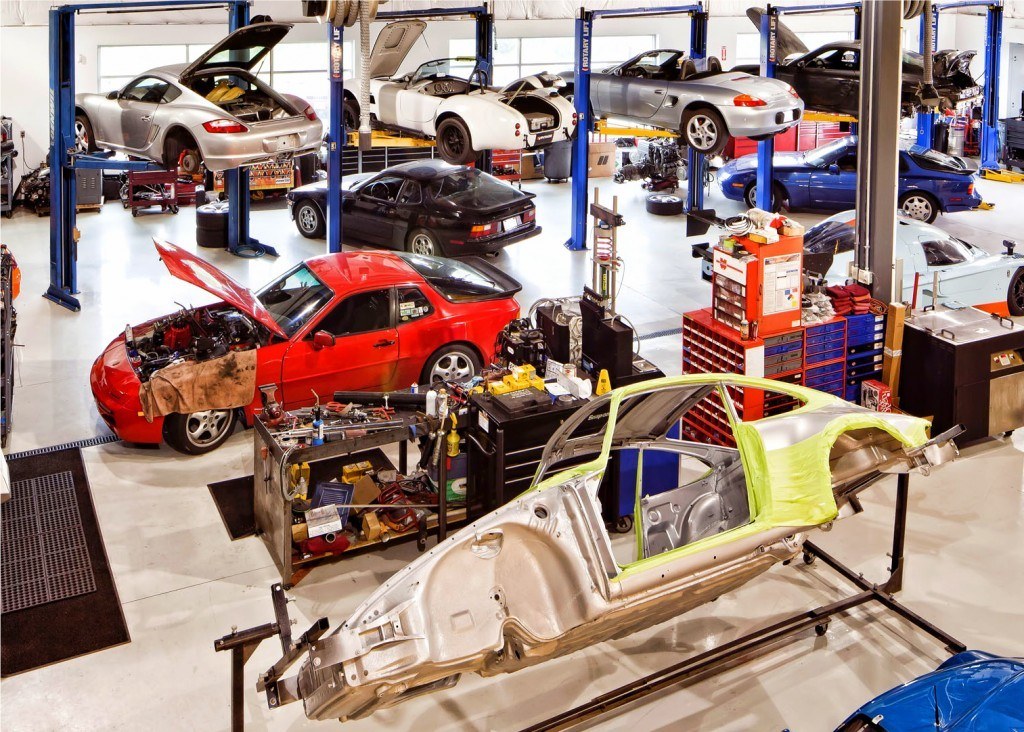 Working on cars for a living has a price range, but it is higher than many small businesses. Servicing a car can be done with home equipment or expensive large machines. To do it legally might require a license in some cities. This is not universal since many car owners are free to work on their own vehicles. At the very least, there is legal liability, so purchasing a business insurance might be a necessary step.
As a more familiar example, selling any type of food commercially often requires a professional kitchen with a certificate that might require a few hundred dollars of inspection. Similarly, a garage might require inspection, and operating fees come on top of whatever fee is paid to rent a garage or else to pay taxes on a lot that is desirable in a city. Since cars are dangerous when not properly kept, most customers will want you to have some type of certification or guarantee.
Again, people properly fix their own cars all the time without a license. They can replace their own radiator fluid and even replace the whole radiator without a license if they do it right. They can even change the engine mounts, but they are liable for the car on the road. If the repair result in damage to their own engine, then they are liable for repairs. Insurance will not cover it. If a home job fails and damages another car, the vehicle owner is completely liable.
The Need For Experience and Certification:
Experience is the biggest limiting factor. A person who is very comfortable with tools can use them in many ways and get a difficult job done even without using power tools. Experience cuts out much of the guesswork that holds up many jobs. Old vehicles have parts that are less familiar to a younger generation, and new vehicles have parts that require specialized tools. Thus, the independent business person will likely be asked to fix vehicles just old enough to go without full coverage. It is usually mature mechanics who know how to work on classic cars.
Expertise determines whether or not you are qualified to use powerful garage equipment, but expertise also determines if you have the skill to improvise sufficiently to do a job without fancy equipment. For the newest cars, only dealers have the ability to remove and replace certain parts. After a few years, the needed sockets and parts become available through aftermarket suppliers, at least for the most part. An independent with intermediate training is qualified to do most conventional work on cars too old to be covered by the manufacturer's warranty.
Examining Your Local Market:
Location is another matter. The best place is near busy city streets since most customers can come without much driving. On the flip side, cities often have more zoning rules and are just more expensive in which to operate. A small business might be located well within or next to a residential area. A small business might even be located in the countryside. The best location depends on the type of customer.
All the real competition is in the city. Mechanic garages are franchised just the same as restaurants, and some garages focus almost entirely on the most basic maintenance such as changing oil and radiator fluid. City garages do everything they can to grab the most common business, and indeed they have the most equipment do get a few jobs done as quickly as possible.
A country mechanic is more like a traditional artist. He uses simpler methods that still work even if they take more time. His garage has lower operating costs and might not need to work all day in order to stay in business. Country garages cater either to rural customers or to people who want a custom job without paying huge prices. A single mechanic might specialize in fixing old engines or maybe changing tire bearings. The odder the job, the harder it might be to find a specialist.
Thinking Carefully About Your Choices:
For someone who is thinking of practicing home mechanics or moving into small jobs, they should seriously look at the different ratcheting wrenches available. They are more expensive than solid wrenches, but can really make jobs in tight corners much easier. It pays to have tools that save time and frustration. Before buying a good set, try checking out the latest ratcheting wrench reviews.